My Involvement
I worked as a colour key painter, and occasional matte painter on Season 3 of Bubble Guppies and then became Assistant to the Art Director for Season 4. As a colour key painter, I used the background designs given by the art department, and had to paint a key that would match what Nickelodeon would want the final product to look with guidance and revisions from the art director.  This included how the lighting, texturing and any prop colours for each set.  Everything on Bubble Guppies had the look of an eraser, so it always had that soft, gummy look to it.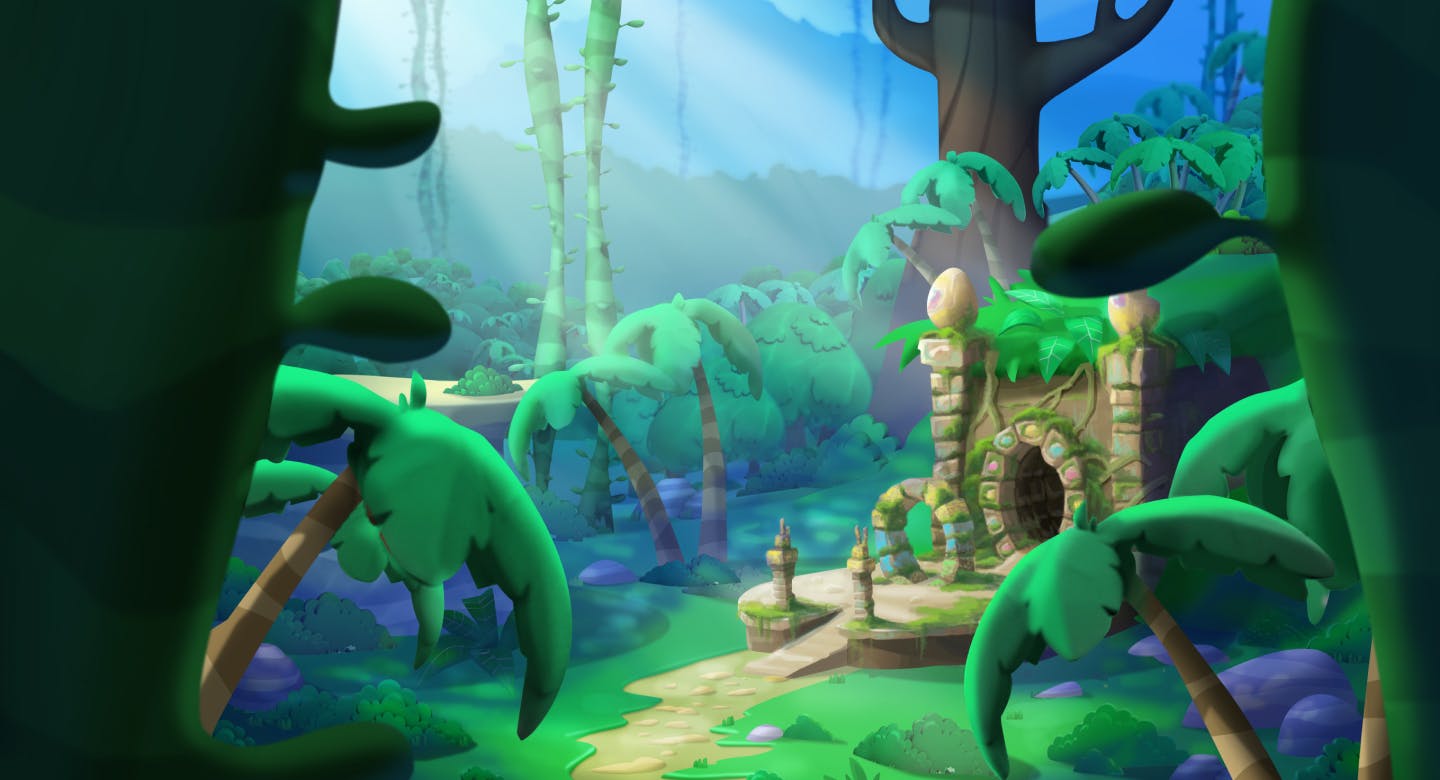 I also had the opportunity to paint character and prop keys as well as do large colour keys for the pop video sequences. For the lunch sequence, the colour keys were painted to look like flat planes which surfacing would use to set up on cards in Maya. 
For Season 4 of Bubble Guppies, I was able to do some clean colour keys for the special episode of when the Bubble Guppies are driving to Stylee's concert. I also got to do a quick colour key of concert lighting of how things would look during the concert.